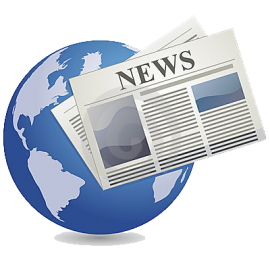 Publishing
Reaching from print to platform
The biggest challenge of publishing industry is not about reaching out to your readers, but on who reaches there first and remains there. In recent years, on-going digital transformation has converged with the most severe economic downturn and new business models have become essential for survival. With new business models, you also need a new business mind-set. Pushing for position with new competitors – disruptive market entrants to tech-driven mammoths like Apple and Google, PN publishers have to re-evaluate what it takes to fight and flourish.
The key challenges faced in the Publishing Industry are
Business professionals want to receive their information online
A combined offering of news, research, support tools and/or in-depth information is preferred with the electronic mail.
It is estimated that PN publishers generate around 50 % of their revenue online
Over 60% of business professionals visit a business portal once in a week, mainly to stay updated.
Leading organizations are identifying innovative ways of incorporating social networking and other UGC (User-Generated Content) sites into their business model, using these for lead generation and content development.
PN publishers still lack content protection. The lack of protection of their intellectual property on the internet is seen as a huge threat to their business model. After all, unique content it is their unique content which is attracting their customers to them.
What PN Data Solutions can deliver to you
PN Data Solutions is pioneer when it comes to do with data. No matter what you want to do your data, PN Data Solutions has a service and a solution designed for you. Especially when it comes to Publishing industry, data and content plays a major role. You need to know the key strategy to maintain the entire data with a professional touch.
PN Data Solutions offers a range of services like
Data Management solutions
Data Online
Hard Bounce Management
Data Verification
Data Licensing
Have questions for us?
You can learn more about customized services for the Publishing Industry by checking the details of out our Data Solutions at http://pndatasol.com/services/
Or, by contacting us at http://pndatasol.com/contact/ for specifications applicable to you.