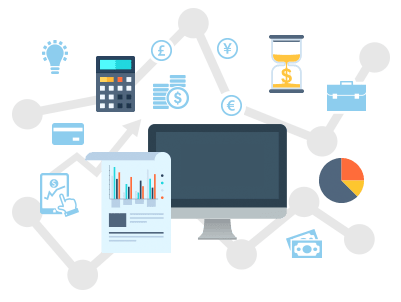 Finance & Banking
Maximize Your Opportunities with Data Insights
Finance and Banking Industry players suffered more than others did in the economic slowdown. Despite the liquidity crisis, and mounting competition, resilient players in the market are evolving with new strategic marketing solutions, mergers and acquisition with data analysis.
As a strategic partner to Finance and Banking industries, PN Data Solutions offers data management, in-depth data analysis, and interactive marketing solutions to help build business decisions.
Our tailor-made data solutions deliver granular data on markets, data segmentation services and variety of resourceful facts for financial service companies.
Benefits of PN Data Solutions:
Accelerate marketing by targeting niche purchaser segments
Increase popularity of financial products through digital marketing
Experience in working with Financial and Banking companies
Bring down cost of managing, updating and cleansing data
How PN Data Solutions is different?
It's crucial to keep your data valid, segmented and fresh. Our data consultants specialize in financial and banking matters to provide insights on a range of data solutions from target segment identification to marketing strategy development.
Our experience in working with leading financial and banking businesses enable us to
Deliver practical and proven solutions to improve your bottom-line
Improve quality of in-house data by monitoring and maintaining your data
Concentrate on your business while we provide back-end support to all your data related solutions
Rely on our staff to connect with target markets
Have questions for us?
Visit http://pndatasol.com/services/ to know about our tailor made solutions for Financial and Banking firms.
Or contact us at http://pndatasol.com/contact/